The classic, polished styled design with a modern twist is back! The elegant white frame softly, yet firmly incorporates the spectacular white SMD led powered built-in displays.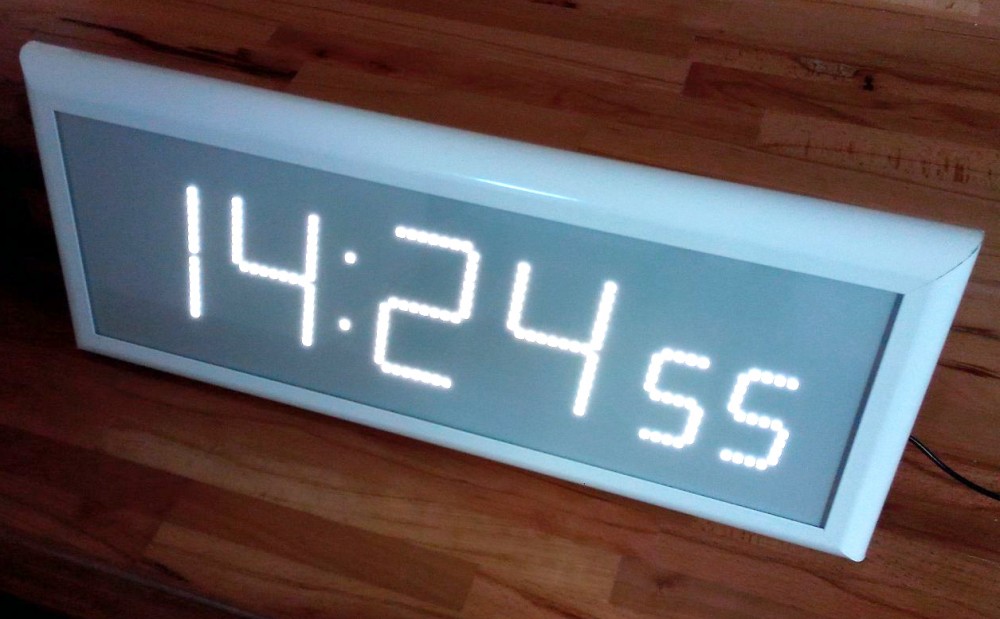 Our devices are enhanced with light filters and transparent plexiglass protective shield (to cope with harsher weather conditions and prevent scratches on the display). Automated light sensors are also included to provide the best possible visibility no matter if it is day or night, situated in bright rooms or darker corners.

The meticulous design process and exceptionally precise production technology of our products ensure that our devices are the perfect choice for indoor and outdoor locations alike.